Hotel Info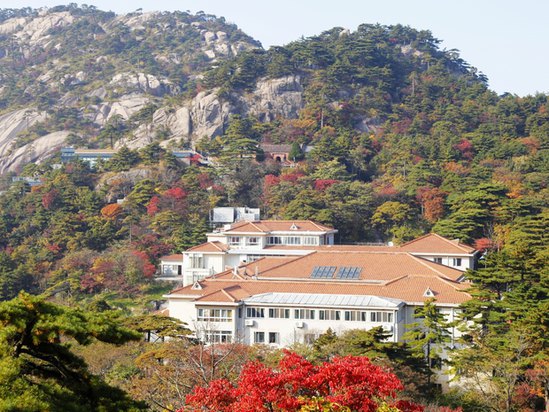 Huangshan Shilin Hotel
is located in the essence of Huangshan Mountain, the Beihai District, next to the entrance to the West Sea Grand Canyon, backed by Lion Peak, only 1 km away from Yungu Cableway Station, and only 20 minutes on foot. Baijia Photography Spot-Qingliangtai is only 3 minutes away.
The hotel is surrounded by beautiful scenery, far from the 'flying stone', near the Shixin Peak, Shuguang Pavilion, dream pen flower, monkey view of the sea, eighteen Luohan Dynasty, the South China Sea, fairy playing chess and other attractions. The four hundred-year-old lion forest has countless beautiful texts. Ancient pines, ancient towers, and ancient temples add ancient charm. Xu Xiake, Cui Guoyin, Zhang Jingjiang, etc. have lived in the lion forest and have been known for many years.
The hotel's Qingliang Villa viewing platform is an excellent place for you to watch the sunset and sunset.
Huangshan Shilin Hotel
can meet all-round needs of guests in business, tourism, conference reception, Chinese and Western catering, entertainment and leisure, and accommodation, and provide you with high-quality services.