Hotel Info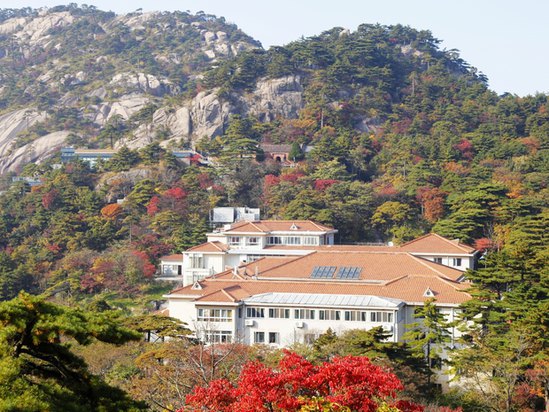 Huangshan Shilin Hotel
is located in the scenic spot of Mount Huangshan, the Beihai scenic spot, which is close to the entrance of the Grand Canal, and is only 1 kilometers away from the cloud Valley Ropeway Station. It only takes 20 minutes to walk. It's only 3 minutes away from qingliangtai, a good viewing spot of sunrise and a top 100 photography spot of Huangshan City.
The hotel is surrounded by scenic spots, with 'flying stones' in the distance, as well as scenic spots such as Shixin peak, Dawning Pavilion, Mengbi Shenghua, monkey's view of the sea, eighteen Arhats' chaonanhai, immortal's playing chess, etc. In the past 400 years, there have been countless beautiful works in Shizilin. Ancient pines, ancient pagodas and ancient temples have added ancient charm. Xu Xiake, Cui Guoyin and Zhang Jingjiang once lived in Shizilin and remained their names through the ages.
The viewing platform of cool villa in the hotel is the best place for you to enjoy the beautiful sunset.
It can meet all-round needs of business, tourism, conference reception, Chinese and Western catering, entertainment and leisure, accommodation and so on, and wholeheartedly provide you with high-quality service.
Breakfast price
: CNY58($7.9) / person
Breakfast type
: Buffet